THE VIRGINIAN-PILOT HAS BEEN OUR REGION'S SOURCE OF LOCAL NEWS AND THE WATCHDOG THAT KEEPS GOVERNMENTS AND CORPORATIONS ACCOUNTABLE.
NOW, THE VOICE OF OUR COMMUNITY IS UNDER ATTACK.
ALDEN GLOBAL CAPITAL, AN UNSCRUPULOUS HEDGE FUND AIMED AT LINING THE POCKETS OF A HANDFUL OF INVESTORS AT THE EXPENSE OF NEWS, ACCOUNTABILITY AND THE PEOPLE OF OUR COMMUNITY, IS WORKING RIGHT NOW TO SEIZE CONTROL OF THE VIRGINIAN-PILOT AND OTHER NEWSPAPERS ACROSS THE COUNTRY.
WE WON'T STAND FOR IT. WE KNOW YOU WON'T EITHER.
THAT'S WHY LOCAL HEROES LIKE YOU ARE JOINING THE SAVE OUR VIRGINIAN-PILOT CAMPAIGN.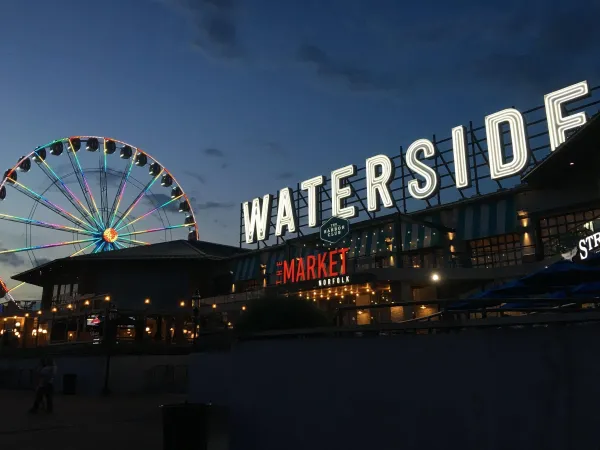 WHEN HEATH FREEMAN AND HIS HEDGE FUND, ALDEN GLOBAL CAPITAL, DESTROY NEWSPAPERS,
PEOPLE AND COMMUNITIES SUFFER.
RESEARCH SHOWS THAT:
People are left in the dark about important local events

Local governments and large corporations aren't held accountable

People are unsure of how their tax dollars are being spent

Citizens are less likely to vote

Poor and disenfranchised communities become invisible
---
Newspapers aren't "broken" and aren't dying — they're being murdered by Alden.
Across the nation, people are standing up to Alden and demanding better, more responsible ownership for these important community institutions.
It's a simple shift to make: Owners who care about their communities and the importance of trusted information still stand to make responsible profits, instead of outlandish hedge fund dividends that will doom The Virginian-Pilot and other papers.
---